The Nokia 3310 has long been considered one of the world's greatest phones, and much to the delight of old-school mobile users, the device made a comeback at Mobile World Congress (MWC) in Barcelona this week.
Expected to carry a €50 (£42, $52) price tag when it hits stores later this year, the new and improved handset now sports a color screen rather than the monochrome display of old. Despite that, however, it still has the looks to please those that prefer the simple life and is reminiscent of a time without disappearing selfie videos, emojis and augmented reality filters.
New Nokia 3310 design and display
Looking at the new Nokia 3310 front-on and there's no mistaking the phone it is paying homage to.
The distinctive border around the screen and the layout of the 'num' keys give you the retro throwback, but Nokia has majorly slimmed down and modernized the design making the new 3310 supremely pocketable.
It tips the scales at just 79.6g, making it comfortably lighter than the 137g original, and once you slipped it into your pocket you'll forget it's even there.
The plastic construction feels solid, but only time will tell if it will withstand the kind of beatings the first generation Nokia 3310 survived time and again.
You'll be able to pick up the new Nokia 3310 in the traditional dark blue and grey of the original, but also in the new, psychedelic yellow and 'warm red'. We managed to check out all four colors during our hands on time, and our favorite was the good old dark blue.
The design is solid, but we can't help but wish Nokia had stuck a little closer to the original 3310 look and feel. We could accept thicker device, and a rear which somewhat resembles the original would have been nice.
Meanwhile the display feels like a real blast from the past, but it's a significant upgrade over the old 3310. The new Nokia 3310 has a 2.4-inch, 240 x 320 full color display which is bright, but hardly crisp.
Of course you're paying very little for the phone so it's not an issue, but don't go trying to tap the menu items. Touchscreen this ain't.
Text is perfectly readable though, and the new version of Snake is playable. They're not blockbuster graphics, but if they were it would ruin the appeal of this phone.
New Nokia 3310 interface and performance
What's waiting for you on screen then? Android? Nope. Windows 10 Mobile? Absolutely not.
Nokia's stuck with its feature phone operating system, with the new 3310 running Nokia Series 30+.
That gives you a number of menu options with classics like Call Logs, Contacts, Calculator and Messages joined by a calendar, a basic web browser, photos, radio, music player, voice recorder, a camera application and more.
For a feature phone there's a surprising number of options in the menu of the Nokia 3310, giving it abilities above the basic text messaging and calls.
Oh, and did we mention, SNAKE IS BACK! It's an updated version which uses just the '4' and '6' keys for left and right, resulting in gameplay which is more akin to slither.io rather than the original game.
The four-way direction pad below the display provides an easy way to navigate round the various options, and we found performance to be generally good. Apps do take a split second to load, but considering this is a feature phone it's hard to really complain.
One disappointing point is the fact the new Nokia 3310 is only 2.5G compatible. That means no 3G or 4G data speeds, resulting in a very basic browsing experience.
Certain markets will also be able to download simplified Twitter and Facebook apps, but these weren't available to use during our hands on.
It also lacks Wi-Fi, so you won't be able to connect to a home or office network for a faster connection either. There is Bluetooth though, along with a music player and a 3.5mm headphone jack which allows you to listen to any tracks you put on a microSD card and slide inside the handset.
New Nokia 3310 battery and camera
The original Nokia 3310 was also known for its long battery life, and there's good news for those eyeing up the new 3310.
A removable 1,200mAh power pack is an instant upgrade over the 900mAh of the original, and thanks to the improvements in phone efficiency the new Nokia 3310 boasts 22 hours of talk time and up to 31 days of standby.
That's a huge upgrade over the 2.5 hours of talktime and 260 hours (around 11 days) of standby on the original Nokia 3310. You can charge the new 3310 with a standard microUSB cable too, so you won't need to trawl eBay for the old-school charger.
The first 3310 arrived before manufacturers started putting cameras in phones, but this is 2017 and it makes sense for the new Nokia 3310 to sport a snapper – even if it is rather understated.
What you get is a 2MP camera on the rear of the phone. There's no flash, HDR, panorama mode or anything fancier than a simple point and shoot app with a digital zoom. It's not going to dazzle you then, but we can see it being a handy feature on a secondary smartphone.
We snapped a few quick pics during our hands on time with the new 3310 and image quality is as acceptable as you'd expect from a low-res camera.
Good Stuff
Full-on nostalgia hit
Low cost
Snake!!!
Bad Stuff
Only a 2MP camera
Low res screen
2.5G connectivity
People also read: Backup and Restore Android Pictures
Recommendation: Manage iPhone/iPad/iPod without using iTunes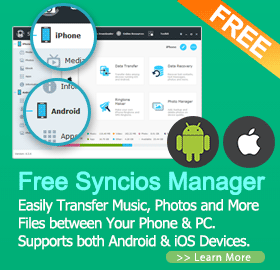 Support to transfer, edit, backup, manage, view iOS & Android mobile data: Music, videos, photos, apps, ebooks, contacts, messages and more.
Download videos from 100+ video sharing sites up to 4K HD video quality and transfer to iPad/iPhone/iPod/Android.
Massive free resources: videos, wallpapers, ringtones
Handy toolkit: Audio converter, video converter, ringtone maker, etc.
Free
You can follow Appandora on Twitter, Facebook for more tips and tricks.