Want a baby Pokemon? Here's what you need to know.
In December 2016, Niantic announced that baby Pokemon were coming to Pokemon Go, but they left out a lot of details that players are curious about. Here's the info on the cutest additions to the game.
The baby Pokemon lineup
Though Niantic only confirmed two new baby Pokemon in their announcement, there are seven babies in the game:
Elekid, a baby Electabuzz
Magby, a baby Magmar
Pichu, a baby Pikachu
Cleffa, a baby Clefairy
Igglypuff, a baby Jigglypuff
Smoochum, a baby Jynx
Togepi, a baby Togetic
The proof is in the PokeDex. The evolution chain for the affected Pokemon have been updated to include the babies.
These babies are from the second gen. There are no babies from other Pokemon generations in the game, yet.
Hatch 'em to get 'em
Baby Pokemon only hatch from eggs. You can't catch them in the wild. They also only hatch from eggs gotten after the update that included the baby Pokemon upgrade. So, if you haven't been playing much, or if you've been shunning your 2 km eggs, don't expect that egg you've had for months to hatch a baby Pokemon.
Many players were originally reporting that the babies come just from 2 km eggs, but that isn't true. Just like with the adult Pokemon, different babies hatch from different eggs and what eggs they hatch from correlates with the types of eggs the adults hatch from.
For example, Pichu, Cleffa and Igglybuff hatch from 2 km eggs, just like Pikachu, Clefairy and Jigglypuff. Smoochum, Elekid and Magby hatch from 10 km eggs, like their adult counterparts.
The exception is Togepi, whose adult version doesn't come from an egg. Togepi hatches from a 5 km egg.
The babies made a change
When you hatch a baby for the first time, the PokeDex is updated from 151 entries to have a total of 173 entries, which makes room for the babies, plus additional new Pokemon (more on that in a minute).
What to do with the babies
Just like with other Pokemon, babies can be powered up to fight in gyms (so cute!) and evolved. Each of the babies evolve into their adult forms, which isn't all that special since you probably already have most of the adults. The one exception– again– is Togepi.
Togepi evolves into a Togetic, which seems to be the first of the second-gen Pokemon to hit the game so far. The only way to get a Togetic is to evolve its baby counterpart, since it isn't in the wild, yet. The other numbers added to the PokeDex seem to be other second-gen Pokemon that will join Togetic soon.
The one good thing about evolving your babies is that the resulting adult may have better stats since hatched Pokemon typically have better IV and attacks. So, even though they are super cute, you may want to give evolving a try once you get several babies.
peopel also read: How to Transfer Everything from Old iPhone to New iPhone 6 or 6 plus easily
Recommendation: Manage iPhone/iPad/iPod without using iTunes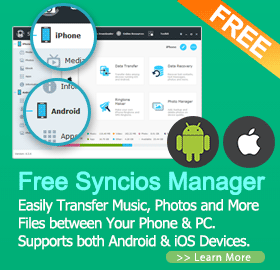 Support to transfer, edit, backup, manage, view iOS & Android mobile data: Music, videos, photos, apps, ebooks, contacts, messages and more.
Download videos from 100+ video sharing sites up to 4K HD video quality and transfer to iPad/iPhone/iPod/Android.
Massive free resources: videos, wallpapers, ringtones
Handy toolkit: Audio converter, video converter, ringtone maker, etc.
Free
You can follow Appandora on Twitter, Facebook for more tips and tricks.
Source: cnet
Baby Pokemon: Info and tips for Pokemon Go
reviewed by

appandora_blog_admin
on January 5, 2017
rated

4.6

of

5